Who Is Claudia Baier (Pronounced Bay-a) Vogas
Claudia In 3 Words Or Less: Edgy, Elite, Expressive
One of the most common reactions to Claudia's Coaching: "Wow, I've never thought about it that way, but I love it."
Title: Personal Freedom Ambassador for Underdogs & Visionaries
Calling: Enable World Changers To Follow Their Passion By Unleashing Their Authentic Self Through Self-Expression & Emotional Freedom Techniques
My Vision – The Change I Want To See In The World Due To My Calling
Based on my own path, I have dedicated my life to supporting
underdogs into visionaries and
visionaries into world changers
through the power of emotional release, authenticity and legacy.
The impact I see on the people I work with directly is
that they enjoy a greater level of emotional freedom,
that they feel true in their relationships,
that they feel fulfilled in what they do and
that they become more of their true self, the self they have suppressed all these years and with that inspire those whose lives they touch so that they can find more strength and joy in their own lives.
My clients enjoy greater levels of contribution to their own clients as well as find new ways of serving them and creating a positive legacy spiral changing the world step by step in their own unique manner.
On a bigger scale, my vision is to increase the awareness of personal development in the general public, making it mainstream and ensuring it is involved in every media, from TV series to soap operas and music.
Emotional Freedom: I am teaching you to free yourself from the emotional pain, worries, doubts, fears created by traumatic experiences in your past.
Authenticity: I am showing you how you can own your own space and express yourself without the fear of being judged.
Legacy: I show you how you can find your unique way how you can change the world being who you are.
Beyond that, it is my vision to change how the media is working with personal development, making the shows that so far are only draining your energy into an inspiring yet entertaining program that actually makes you take action based on the positive inspiration you receive.
So that you can get not only the inspiration but also the call to action to help you apply the lesson to your life. See my Hollywood Action Steps Show™ on Claudia B Vogas TV™ in order to see how that will look like.
Why?
The short answer: 
I want to help people
1. to recreate the innate personal freedom to express who they really are in everything they do and
2. ensure that more people are fully self-expressed and do not even have to go through the pain of having to reclaim it in the first place but that they get inspired to change the world by positive reinforcement. I am planning on doing that through making personal development and inspiration mainstream.
The long answer:
Because I want to enable more people to find freedom earlier in their life without having to hit rock bottom and if they already have, making it easier for them to find their way to freedom.
It is my vision to enable people to be more authentic and free in their relationships, feel fulfilled in their own mission and creation of their legacy (all three kinds of them) and release the pain from the past and the present.
The consequences of that vision are that people will feel more emotionally free, more interested in learning and growing, are less likely to be violent or be subjected to violence and that more people are reaching for their dreams and to contribute to the world.
My Credentials
MBA Equivalent in International Marketing/Management, 2005
Award-winning Relationship-Building Expert, 2008, 2009
Professional Coach Certification by the International Coach Academy, 2010
Published Author of "The Consultant's Guerrilla Career Formula", 2010
Certified EFT Practitioner, 2010
Presented and worked with known institutions such as Loyola Marymount University, Magnolia Avenue Elementary School (Workshop series in Spanish), Selaco, the US Armed Forces and public schools in the USA, 2010.
Supporting Tony Robbins at his events, 2010
Featured on ABC, NBC and other US media outlets, 2011
Editor and Host at ALatinoChoice.com, 2012-Present
Supporting T Harv Eker at his events, 2011-2012
Supporting the biggest Personal Development Event Company in the world Success Resources, 2011-Present
Published bestselling Author of "The Consultant's Breakthrough Guide", 2014
Invested over 100 000 EUR in my personal and professional development
Look at my Corporate Bio for more information
My Story – Key Life Milestones That Shaped My Calling
1979 born to elderly parents in Eastern Germany (Father: Czech/Austrian national, World War 2 prisoner of war veteran, interpreter, Mother: German national with French blood, teacher/machine engineering degree)
1983 sexually abused at the age of 4
1986 – 1996 bullied in school (physically, emotionally, mentally)
1988 contemplating suicide due to the bullying but decided not to do it to not hurt my parents who I was a late blessing for
1999-2004 MBA equivalent International Management, International Marketing
2002-2003 lived in USA
2004 lost my dad to heart failure one week before my final exam in university
2005-2010 corporate world at Antal International, Barlin International, Oracle, VMware
2007-2009 bullied at work
2006-2009 living in Prague, Czech Republic
2007-2009 repeatedly being nominated and receiving awards for my performance
2007-2009 burnout
2009-2010 living in Cork, Ireland and becoming one of the top 300 sales professionals worldwide of VMware in my first 6 months at the company
2010 starting my own business
2010 living in Los Angeles, USA
2011-2013 living in Germany
2011 appearing on ABC and NBC
2013 meeting my future husband and learning how to stand up for myself
2014 living in London, Rio de Janeiro, Germany, Prague
2014 getting married to Hèlio Vogas
2015 giving my first Top Performer Bootcamp as a full One-Day Workshop
2015 giving birth to my 3 months early premature baby girl called Jade
2016 raising my beautiful little girl and the breakthroughs that come with motherhood
Purpose – Why is making this vision a reality important to me?
My life was marked by sexual abuse as a child, bullying as a child and adult, being raised by older parents, international friends, travelling and living in half of the world, being afraid of speaking up, being afraid to be my true self, being burned out, achieving and overachieving and overall the idea of "being nice".
Who knew that being nice can be of such a detriment to one's life. Being nice has stopped me from speaking my mind for many years.
Not being able to stand up for my own beliefs was also one big reason why I ended up burning out from 2007 to 2009. The
burnout was my rock bottom for turning my life around and which ultimately lead me to becoming a coach myself.
Not being able to speak my mind and defend myself created so many painful situations where I not only create (potential) pain for myself but also people in my life that I care about, from my father to my husband to my unborn child. Since causing pain to another person is one of the worst things
that can happen to me, realizing that was the final drop on the hot stone for me to take action and deal with this once and for all.
Over the years I have learned first how to be authentic with my parents, then in my intimate relationships and now with business relationships, extended family and strangers.
Since I have struggled with this challenge for all of my life, I made it my mission to help people to speak their mind, feel and be authentic in all of their relationships and let go of the past pain once and for all. Once you know what you stand for and what you are willing to speak up for, personal branding and following your legacy is made so much easier since the past is not holding you back anymore but is supporting you.
There are three kinds of legacy:
what impact you create with your passion (in your business/job) in the world
your children and their impact on the world based on how you raise them
how you treat people that cross your path
I help my clients focus on all three of these legacies.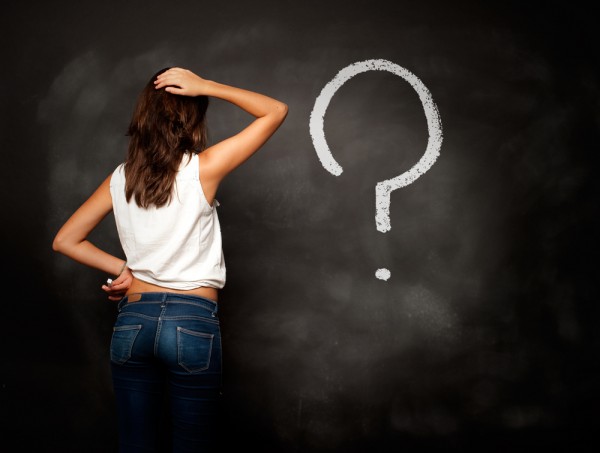 The pain i endured…
…allowed me to be empathetic.
…allowed me to develop the drive to always look for solutions.
…allowed me never to settle for less.
The pain of sexual abuse and bullying…
Initially, I wanted to stop bullying and abuse from happening. I have been fighting it for years. Then I realized that it is hard if possible at all to really stop the aggressors besides educating them as children. What is the key from a bullying victim's point of view, is to find people at the point when they are at the crossroads of either giving up or going for more in life. We must help the victims to choose the meaning it has and make it an empowering one.
In coaching clients, Claudia is serving and guiding her clients in finding their purpose and inner drive, feeling valued, needed and important and creating emotional freedom from traumas, fears and blocks to success, peak performance and abundance.
I show the world how absolutely amazingly gifted they really are. I measure my success by my clients' results. I choose to give back to the community on the one hand and give to people that have been bullied or sexually abused on the other hand to unbury the confidence and power these people have hidden within themselves. I help them to get their lives back and reclaiming their true identity. This process took me, the Personal Freedom Ambassador over 20 years and now I want to help other people to get there so much faster and moreover to feel free from that pain. Said differently, after 20 years of TRYING to change my life, it took me just a few months to accomplish a major turnaround which is still on an upward trend and which I am committed to never let go again. My passion for achieving at least similar results for my clients is what is driving my business.
My Mission – My How – How am I planning on making my vision come true?
To turn underdogs to top performers, top performers into visionaries and visionaries into world changers with an impact through the power of emotional freedom, authenticity and legacy.
I empower individuals to discover and effectively use their own skills and strengths as well as turning their so-called weaknesses into strengths to turning their lives and businesses around by
supporting to discover the answers within him or her self,
clarifying values,
co-creating a plan for how to achieve what the client really wants,
being a sounding board for new ideas,
providing them with emotional freedom by using innovative tools and techniques,
supporting in making life changing decisions,
seeing things they cannot see,
telling things that nobody else dares to tell them,
teaching them to use their innate creativity to solve their challenges,
challenging them to expand their views beyond their perceived limitations,
giving them direction,
acknowledging them,
encouraging them and by
being a resource of information.
I see my vision coming true through
my 1:1 coaching
my Youtube channel
my books and publications
my LinkedIn Pulse blogs
my online programs like The Love Authenticity Spa™
my inspirational speeches
my inspirational TV show & TV collaborations (in progress)
my own inspirational music label (in progress)
my personal freedom festival (in progress) and
my foundation against bullying and abuse (in progress).
I do that through
Powerful 1:1 Personal Freedom Mastery™ Coaching which includes home and breakthrough retreats (60 000 EUR/year)
Love Authenticity Spa™ (6 Months Online Self-Paced Program)
Top Performer Bootcamp™ Certification (6 Months Online Self-Paced Program)
Claudia B Vogas TV™ (Youtube Show)
My Values
emotional freedom
contribution
growth
love/connection
authenticity aka self-expression
honesty
legacy aka happYness
freedom
harmony
leadership
partnership
creativity
wealth through impact
The Story Of My Name
When I got married, I had to answer the question which name to choose: my maiden name, my husband's name Vogas or a combination.
Reasons why I did not like my maiden name Baier:
Nazis – My last name was forced onto my family by the Nazis during the 2nd World War. Otherwise, my name would be Claudia Bocková. That violation increased my lack of patriotism towards Germany.
Eier – When I went to school, kids always made fun of my last name since it sounds similar to the German words for eggs (Eier)…so I ended up acting like a chicken whenever things got tough.
Bayern – They used to say "Da kommt die Baiern" as in "There comes the Baier girl"…but they said it in a quite derogatory way.
Reasons why I want to keep it:
WWII Inspiration – I have decided to embrace what the universe gave me…even if it is a name that is not really mine. When I was in school, I write an inspirational commentary about the 2nd World War that even made the teacher point me out in class hoping I would study history one day. That was the inspiration for the CNN Show!
Bayern – Bayern München is the most successful soccer club in Germany. Being compared to them is a good thing…;-)
Balls – Only recently did I make the connection between the German word "Eier" and the other English translation "balls" for Eier. In the connection with having courage, in English people use the word "having balls". In German, they also say "Eier" to a man's …well…balls. Even though we do not necessarily use that phrase in German for having courage like they do in English, the connection of me and having balls makes me feel strong. It is funny that the kids made rhyme in particular since it was exactly what I lost due to the bullying…courage to express myself. Now I use it as a reason to wear my name with pride.
Bella – When I was in the US, I was a bit annoyed that Americans pronounce my name like "Bay-er" instead of "Buyer" like it was supposed to be pronounced. Now that I realized that my power name is "Bella" it is funny since that is pronounced very similar to how Americans tend to say my name "Bay-a". 😉
In the end, we are the one that creates out destiny and our path. Once I embraced the results of the bullying and stopped running from it, I was able to turn things around.